How to use steel bar straightening and cutting machine correctly
?
At present, application of straightening cutting machine more and more, the opponent novice, may not be familiar with the operation method, so that there are many errors in the operation of the situation, the following we take a look at the correct use of steel bar straightening cutting machine method, so that everyone can operate more handy.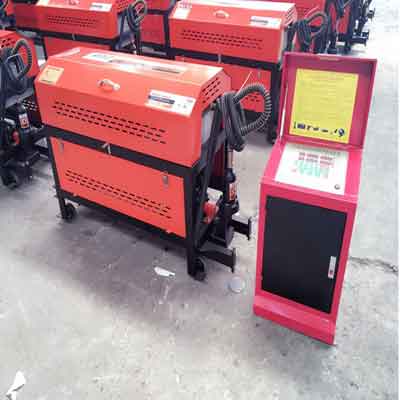 1, steel bar has coarse and fine, in the use should be based on the diameter of the steel bar to choose the appropriate straightening mold, the general situation to reduce the aperture of the straight mold than the steel bar 2-3 mm. Before and after two straightening die must be in the center line of the straightening tube, the middle of a few can deviate from the center line.
2, the machine should be placed on a solid ground, to prevent the operation of the process of shaking.
3, the new machine before the official use, should make the machine empty operation for a period of time, check there is no sound, the connection of each part is not secure, the rotation part is flexible, to confirm that there is no abnormal situation after the feed can be straightened and cut off. The current steel bar straightening cutting machine is the use of digital control, can remember 20 times different lengths and quantities of batch tasks, in the operation of the traditional straightening cutting machine more convenient, just set the length and number of steel bar cut on the display, the machine will automatically complete the batch of tasks, no need for manual operation.
Email:sales@metalwiremachinery.com
Mobile/whatsapp:+8615131132009