What are the technological processes of nail making?
Steel bar----- wire drawing machine-----automatic nail making machine -----nail polishing machine-----nail packing machine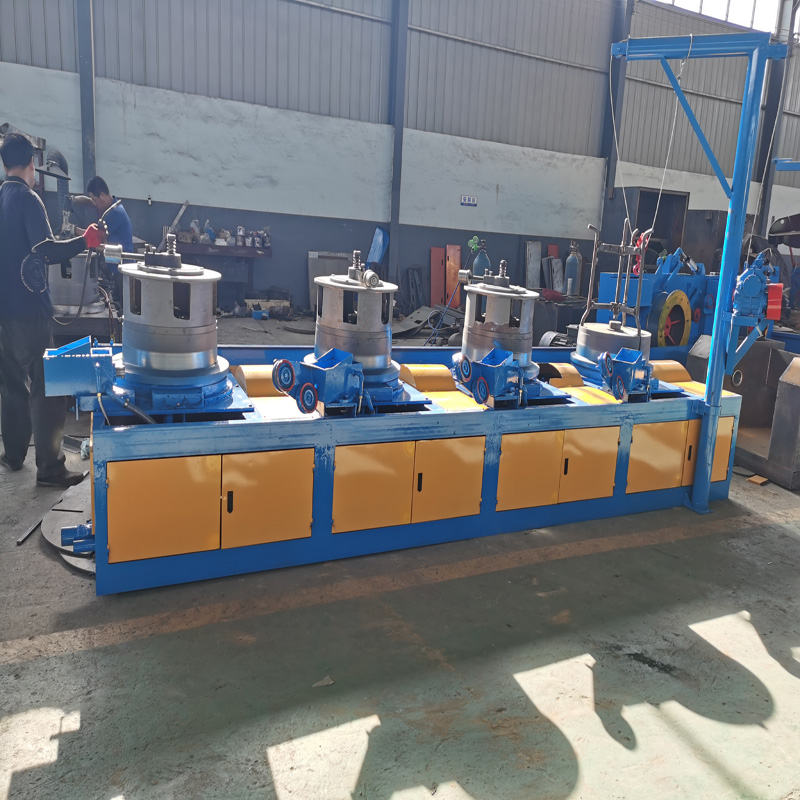 Nail production business is mainly divided into four parts, the most important is wire drawing.
Before buying the machine, you must determine what kind of steel to use for nailing in the future. The drawing of waste steel bars is more troublesome, not as fast as new steel bars, but the cost and profit of waste steel bars is very objective. The finished wire drawing is relatively fast, saving a part of manpower. The nailing speed is also very fast.
After the wire drawing, it is passed through the fully automatic wire nail making machine to produce the adjusted steel nails.
Polishing-Put semi-finished nails into a polishing machine for polishing. The polishing machine puts some chemical materials such as sawdust, paraffin, gasoline, etc., after friction and impact, throwing out shiny nails.
Packaging-the above three parts are important, the packaging can be customized according to the user's own needs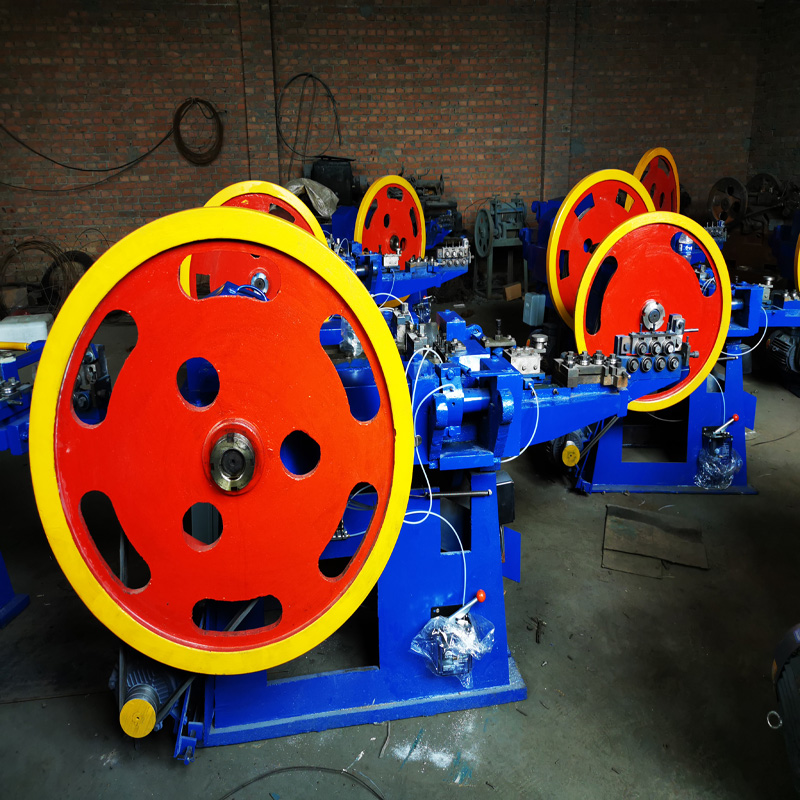 Principle:
1. First, the raw material is drawn by a wire drawing machine to remove rust and drawn to the diameter of the required nail;
2. Then enter the nail making machine to make round nails;
3. Put it into the polishing machine (add the raw materials), throw it to the brightness you need, and pour it out;
4. The metering packaging leaves the factory.
Parameter of steel nails :
The length of the mechanism nails can produce 50~180mm (2 inches, 2.5 inches, 3 inches, 4 inches, 5 inches, 6 inches, etc.). Replace the module to produce round nails of different specifications.. It is operated by 3 people and occupies an area. More than 20 square meters, elementary school culture can be learned in 1-2 days, and it can be put into production when it is connected to the power supply.
After-sales service for automatic nail making machine:
1. Technical support; management support; marketing support; service support.
2. Ensure on-site installation and commissioning; ensure the training of technicians; ensure the long-term supply of accessories; ensure the normal production of machinery.
Economic benefit analysis of steel nail production:
Item Quantity Price Amount (RMB)
Monthly materials 20 tons ,USD600 /ton,totally USD12000
Electricity cost USD200/month
Labor insurance supplies and equipment accessories USD30/month
Tax management fee USD60 /month
Material loss USD150/month
Workers' salary: 3 people, USD400 per person per month, Total cost USD3600
It produces 20 tons of round nails per month. The ex-factory wholesale price is more than USD900 /ton, totaling USD18000 excluding all costs of USD16040, and this month's profit is USD1960. If the expansion of production is more profitable. Annual profit: monthly profit USD1960× 12 = USD23520. The above is for reference only, and varies according to quarterly sales and local conditions.
Product display, technical parameters:
Production range: length 9-38mm
Diameter: 0.9-1.8mm
Production capacity: 450-500 pcs/min
If you want start steel nail producing business in local market,feel free contact with us.
We give you guidance and supply machine with services for you.
Email:sales@metalwiremachinery.com
Mobile/whatsapp:+8615131132009