What should I do if the hydraulic oil of the roof forming machine is mixed with impurities?
When the hydraulic system of the roof forming machine is working, the seal-accumulator bladder-tank paint is corroded by oil or the oil is degraded, causing a gelatinous substance in the oil. This gelatinous substance often causes throttling holes or Pump self-lubricating small holes are blocked resulting in serious consequences.
After the air is mixed with the oil, the oil is easily deteriorated, and even severe coking cannot be used. When there is system intake, the device with the vent plug should release the venting venting in time; the system without venting should be reciprocated several times to make it naturally vent.
When a certain amount of water is mixed into the oil, the oil will be degraded into a milky white color, so that it cannot be used any more. In severe cases, the hydraulic system of the roof forming machine is unstable or hidden or even paralyzed. The reason is that hydraulic oil with serious quality problems is used. The air with higher humidity enters the tank by the air filter; the cooler leaks; the tank is covered with coolant to enter the tank.
Precautionary measures: Select the hydraulic oil of the specified grade produced by the regular grease manufacturer; strictly prevent the coolant from entering the top cover of the fuel tank; check or replace the oil cooler in time for the press machine.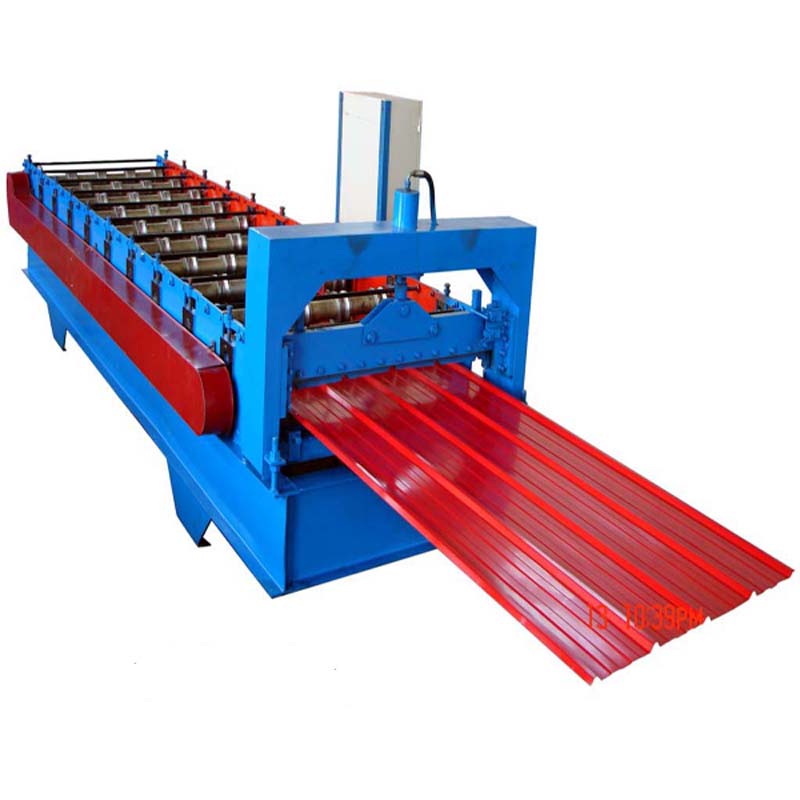 The above is the treatment method of the hydraulic oil mixed with the pressure of the tile machine. In addition, the hydraulic oil in the fuel tank is clean and does not allow impurities and moisture. When used frequently, the oil filter is generally cleaned once a month, and the fuel tank is cleaned every six months to change New oil.