Where can I buy nail production line ?
Full production line covering following steps and machinery
First step,you buy wire rod 6.5mm and drawing 6.5mm wire rod to specify wire diameter such as 2.8mm.This step need wire drawing machine.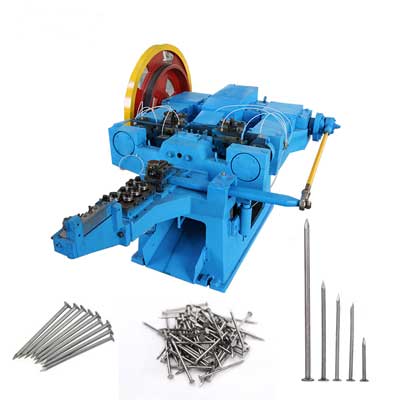 Second step,produce nail on nail punching machine with 2.8mm wires.This steps will have 3% wastage of wires as the iron filings when punching nail point.
Third step,washing nails in nail washing machine and added anti-oxidation oil in this step.
Fourth step,packing nails in plastic bags and cartoon box.
Accessory for nail making machine are cutter grinder and butt welding machine.
Nail production business is profitable in Africa with low investment.
If you have any questions on nail production,or nail making machine feel free call me.
I am 24 hour here for you.
Contact me^-^
Email:sales@metalwiremachinery.com
Mobile/whatsapp:+8615131132009