The double-hat nail is composed of a fastening body and a nail body, and is characterized in that a connecting rod is further arranged at the upper end of the fastening, and a nail is attached at the top of the connecting rod, and the diameter of the cross-section of the connecting rod is smaller than the fastening. The diameter of the cross section of the nail and the nail.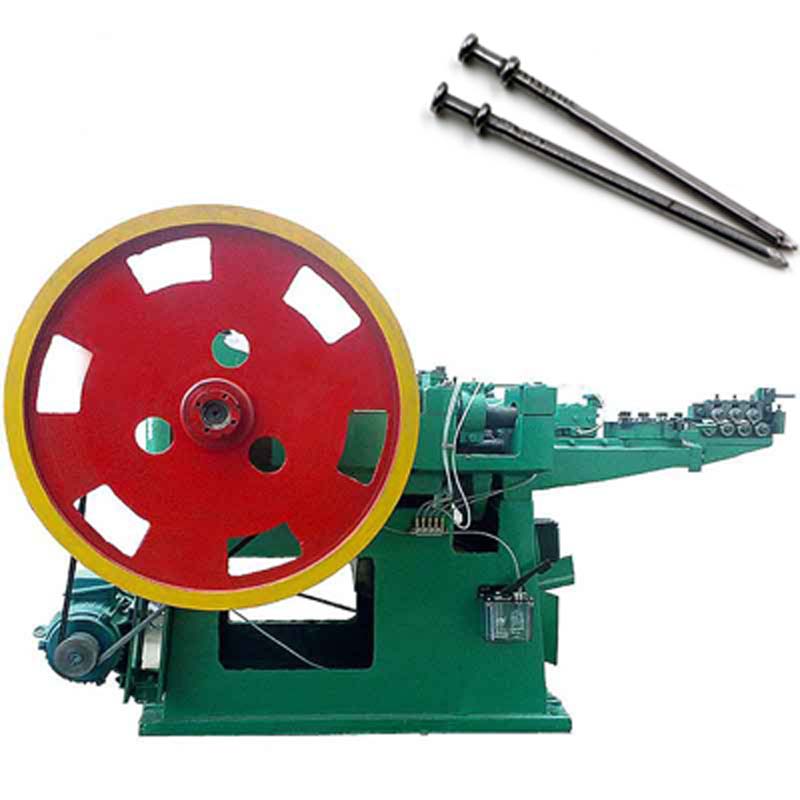 Due to the distance between the fastening cap and the nail cap, the fastening cap is used to fix the required firmware. When the required firmware needs to be removed, the lifting tool is easily caught between the fastening cap and the nail cap, and can be easily taken out. The double-hat nail can also ensure that the required firmware is not damaged, so that the double-hat nail and the required firmware can be reused, which is convenient to use and reduces the use cost.
A multi-purpose double-hat nail includes a nail tip, a nail body, a groove, a lower nail cap and an upper nail cap. The upper nail cap is located at a top end of the nail body, and the lower nail cap and the upper nail cap are spaced apart from each other on the nail body below the upper nail cap. The nail near the lower nail cap is provided with a plurality of grooves, and the nail tip is located at the bottom end of the nail body, and the groove is arc-shaped. The utility model has the advantages that the double cap nail is easy to pull out and can be recycled, avoiding damage to temporary buildings, saving manpower and material resources, reducing cost, and simultaneously achieving two functions of fixing and hanging objects.
Double-hat nails are more common in nails. Other materials are rare. They are nails with two nail caps.
Double cap nails are similar to ordinary round nails. The main difference is that there is one more than a normal round nail.