Question&answer about fiberglass mesh making machines
1.Logo printing machine for fiberglass mesh production.
Logo printing machine is a single machine,with your logo on mesh.
2.The dye is printing ink,which can be found easily in store.
3.The glue for mesh coating,glue can be divided into two kinds,one is emulsion which is the best quality,environment friendly,make mesh smoothly and symmetrical.anther one is urea-formaldehyde glue,which with a heavy odor.
4.fiberglass mesh Each edges of the mesh should be 2cm,which will be cut when finished.
5.The waste yarn from fiberglass mesh production
will be recycled,waste yarn will be used in concrete post,or asbestos sheets.
6.Exhaust system is necessary in the coating machine workshop,when the workshop temperature is high.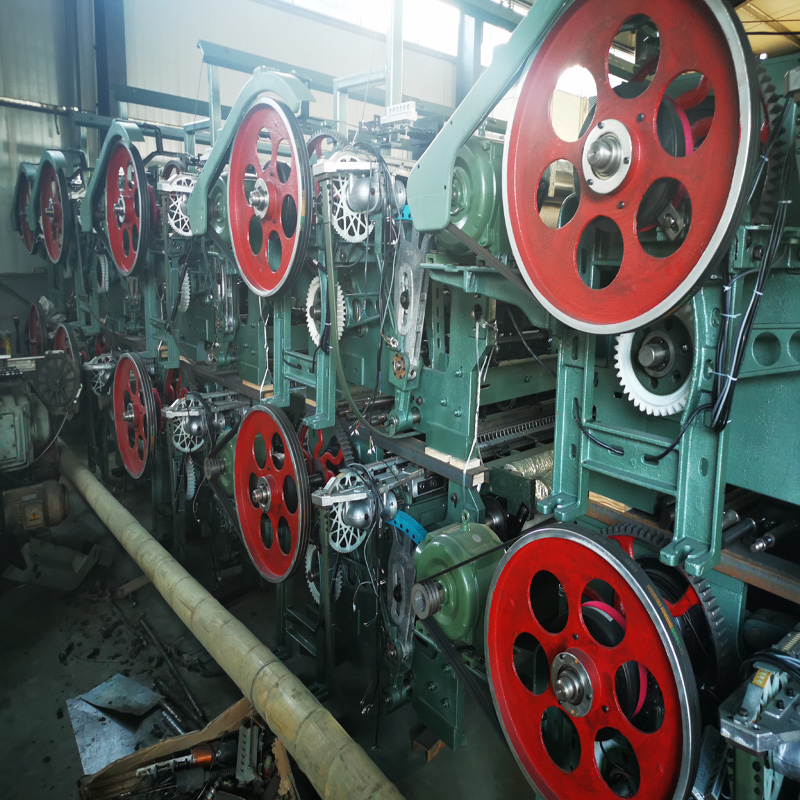 7.One fiberglass mesh warping machine,six fiberglass mesh
weaving machine,one fiberglass mesh coating machine can meet your monthly capacity 150000m2. Based on 16 working hours,22 working days.
8.Two teams,each team with five person work eight hours,2 workers for weaving machine,2 workers for coating machine,1 worker for warping machine.
9.The paper core diameter inside the mesh roll is 5cm.
10.Plastic bag can be packing with hot plastic flooding machine equipment.
11.If giberglass Mesh sheets sticky together problem,that is the temperature problem of coating machine,the temperature should be 160-200℃,the speed also has relation with that.
12.About fiberglass mesh making
machine installation,we can send engineers to your workshop for installation and teaching,also you can send engineer to us,we can adjust the machine and teach your engineer how to operate the machine in our factory.
13.Wearing spare parts for fiberglass mesh making machine is the yarn arrows,arrows belts,weft yarn release mold.
14.fiberglass mesh making
Machine guaranty is 12 months.
15.For fiberglass mesh electric coating machine,the electricity consumption is 40kw per hour.
16.Natural gas coating machine need gas burner which should be prepared on client side.
17.If the mesh easy to be out of shape,glue coating is to less,we should increase the glue coating.
18. About the Tex of the yarn,115Tex mean that 1000m yarn is 115g, 135Tex mean that 1000m yarn weight is 135g.If you can tell us how many holes in 1m,we can calculate the yarn Tex for you.
19.About the installation cost,if we send engineers to your workshop,accommodation,tickets,visa
And salary will be on your side,two engineers need 20 days to install the machine,and make all machine running well,3 engineers need 15 days to run the machine well. The warp yarn inserting into holes need about 2 hours for a skill women,but for a man engineer,it will need hours,that job need patience.Six machines and one warping machine need to be inserted.One engineer salary is $100/day.
20.Glue to connect the break yarn is needed in small quantity,the yarn factory will offer you some bottles freely when they send yarn to you.
21.Yarn inserting only need once times,after first time inserting,we just need to connect the yarn with glue.
22.We export fiberglass mesh making machine to Turkey,Iran,Uzbikstan,Ukrain,Russia,Kosovo,Bolivia etc.
Want to build fiberglass mesh production line,feel free contact with us.
Email:sales@metalwiremachinery.com
Mobile/whatsapp:+8615131132009