Straight Seam welding machine
Ⅰ. Machine instruction for straight seam welding machine
1. This type machine main designed for the straight seam welding of the cylinders and thin plates.
2. Rated input power supply voltage 220V, and in coordination with TIG/MIG/MAG welder.
3. Welding speed: adjust the speed according to the practical requirement, generally, it depends on the thickness and material of the workpiece.
Ⅱ. Main technical parameter of straight seam welding machine
Rated input voltage: single phase 220V 50Hz
Maximum increase pressure: 400KGF
Gas source pressure : ≥0.2MPa
Gas tube diameter: 10mm
Welding length: 1200 mm (Adjustable)
Applied workpiece thickness: 0.4-3mm
Welding speed: 30-2000mm/min
Type of clamping: Plate clamping
| | | | |
| --- | --- | --- | --- |
| SSW-300 | 0-300 | 0.3-3 | ¢50 |
| SSW-500 | 0-500 | 0.4-3 | ¢80 |
| SSW-800 | 0-800 | 0.4-3 | ¢100 |
| SSW-1200 | 0-1200 | 0.4-3 | ¢150 |
| SSW-1500 | 0-1500 | 0.7-3 | ¢180 |
| SSW-2000 | 0-2000 | 0.7-3 | ¢200 |
Ⅲ. Installation of straight seam welding machine
1. Installation attention
(1) Please install this device in the level stable place
(2) In order to making the machine working more reliably, daytime please avoid working in the humidity above 90%, the multi-dusts, the high temperature 40℃ above, the easy condensation's place. And as well as the high frequency sources and chemicals place.
(3) Please use the suitable tools to connect wires, and don't damage the inside copper wires.
(4) Please don't drop the screw, iron filings, and other sundry into clamp to avoid the equipment damage
(5) When operating machine, in order to avoid the mechanical breakdown or the breakage, please by all means must one time only carry on a switch, please don't change many switches or many buttons simultaneously, and cannot operate crudely.
(6) Machine should be far away from flammable, explosive, the corrosive goods and the fire sources, the vapor source, the strong magnetic field and so on when using.
(7) Please ensure the welder has a good ventilated condition, so it shouldn't has a obstruction such as a wall around the machine 0.5m.
2. Power supply
(1) The using power supply should has air switch and breaker safeguard
(2) Rated input voltage 220V ±10%
(3) Machine must connect grounding
3. Staff protection
(1) Please more careful when welding, don't clamp the hand by clamping plate
(2) Please don't touch the welding position immediately after welding.
(3) Welder and operator must wear eye shield to avoid splash enter eyes or ultraviolet radiation burn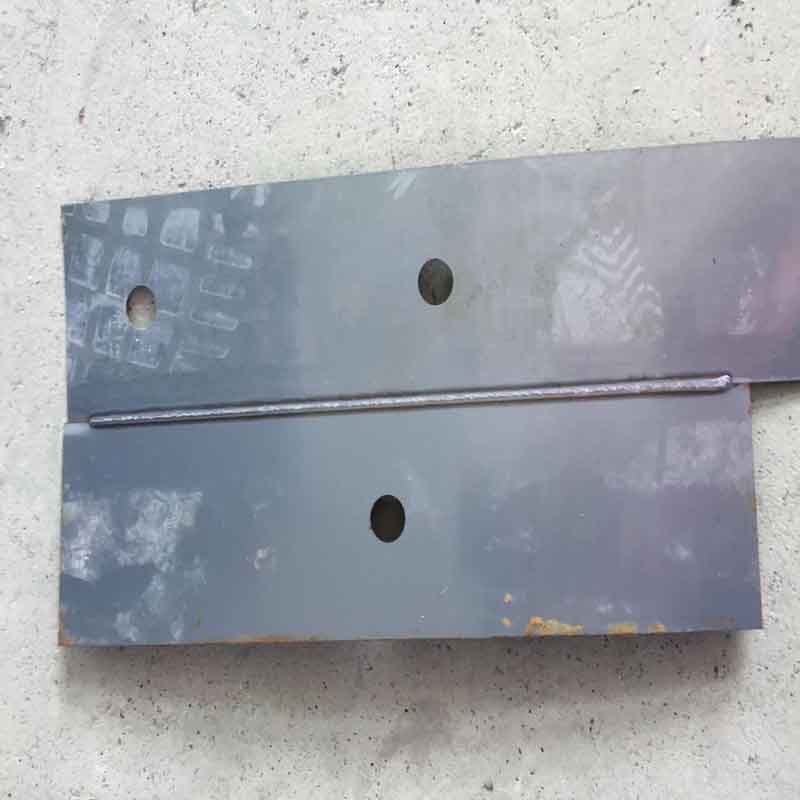 IV.Warranty
Our company sold machines, the warranty period is one year (from the available date to start computation), surpasses the warranty period, to charge for the changes, repair spare part and certain service fee. Following situation not in warranty scope.
(1) The power supply can't fit our machine, or change and replace circuit privately, cause the electric component burned, our company is generally irresponsible for this accident.
(2) Illegal operation or wrong operation cause mold and clamp damage.