Concertina barbed wire making machine
Concertina barbed wire making machine, also known as blade rope machine, is the production of blade rope machine,The machine is compact in structure and small in size. Easy to operate, easy to adjust, easy to maintain, and low energy consumption. Suitable for the production of various types of blade barbed rope blade barbed rope is also known as blade gill wire, blade gill net, is a kind of protective net. Blade thorn rope with beautiful, economical and practical, prevention effect is good, construction is convenient wait for a characteristic, at present, the blade barbed wire has been used in many industrial and mining enterprises, garden apartment, border posts, military field,,, the safety of the buildings and other facilities razor wire by hot dip galvanized steel or stainless steel sheet stamping out sharp knife plate, High tension galvanized steel wire or stainless steel wire core combination of resistance equipment. Because the gill net shape is not easy to touch, it can achieve excellent protection and isolation effect. The main material of the products are galvanized sheet and stainless steel plate.
The punch part is mainly composed of feeder, punch and receiving machine.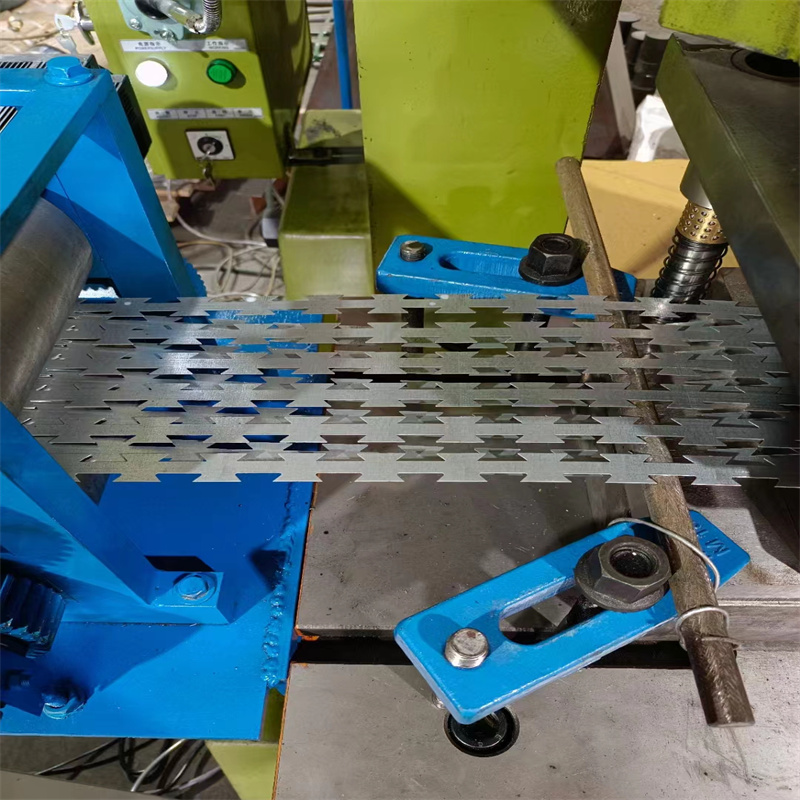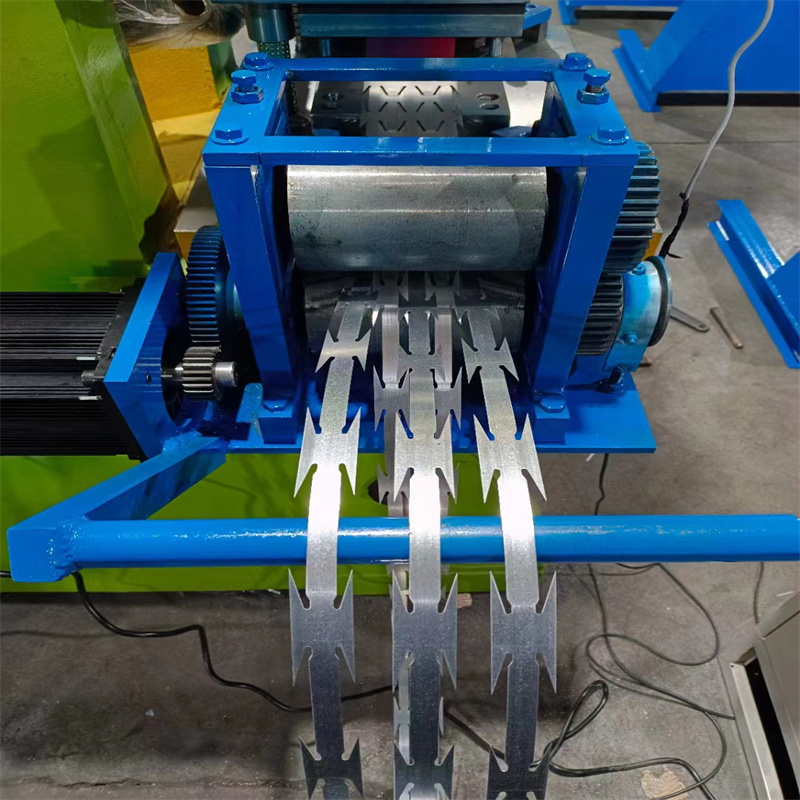 Email:sales@metalwiremachinery.com
Mobile/whatsapp:+8615131132009